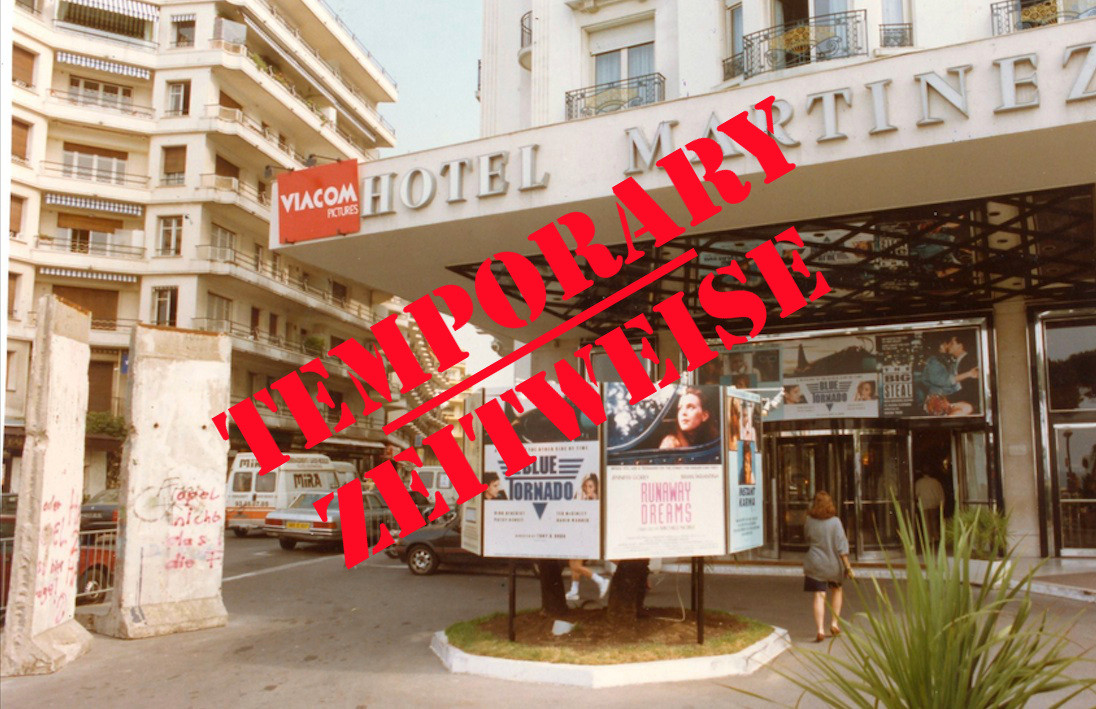 Location: Hotel Martinez (temp. spring 1990)
2 segments
Spring 1990: The whole world is electrified by the historical events in Germany and Europe. Even the film industry is impressed. On occasion of the 43rd International Cannes Film Festival two Berlin Wall segments were set up temporary at the Hotel Martinez, which usually host celebrities during the festival.
Click to enlarge:
German actress Nastassja Kinski signes one of the segments:
If you have any information an the whereabouts of the segments you can leave a comment on this page.
Photo on top and background:
© Grand Hyatt Cannes Hôtel Martinez