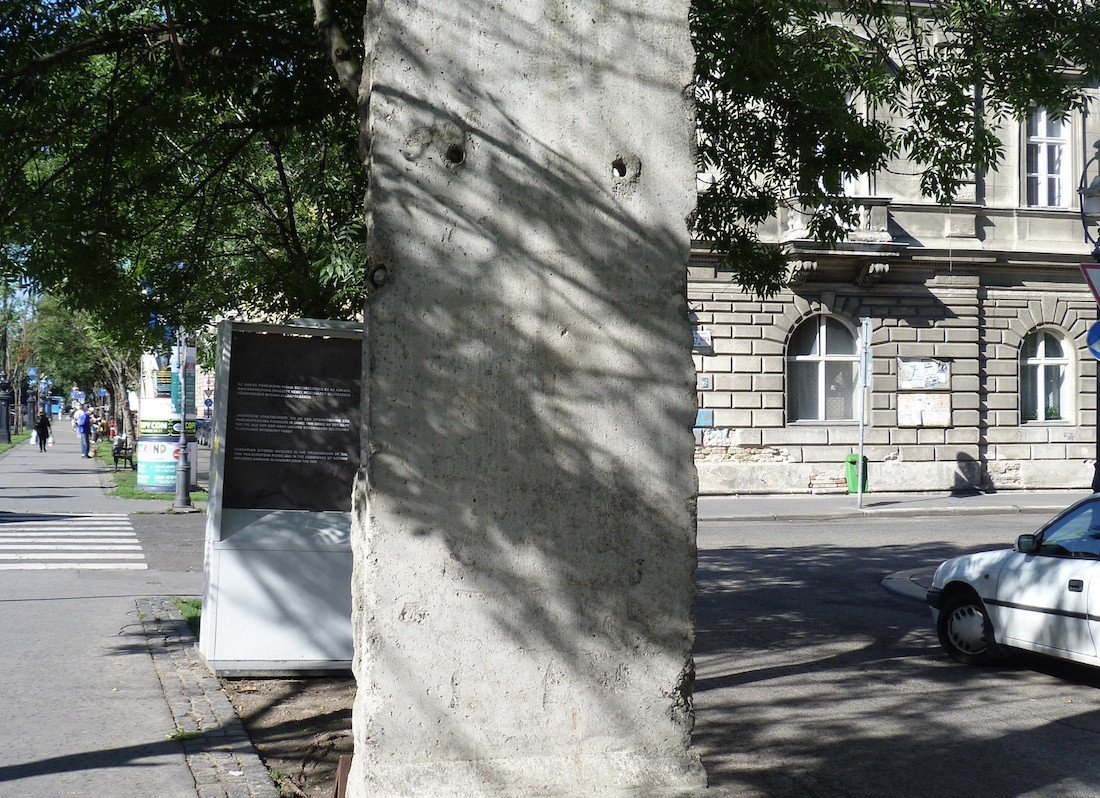 Location: House of Terror
1 segment
Since November 2010, a Wall segment is standing in front of the House of Terror in Budapest as a memorial memorial for breaking down walls and overcoming borders.
The House of Terror is dedicated to the victims of totalitarian rule. The building has a memorable past: 1880 initially built as a residence, it was occupied in 1937 by the Arrow Cruisers, the Hungarian fascist movement that came to power with support of the Nazis in 1944. The basement was used by the Arrow Cruisers as prison and torture cellar.
After the war, the Hungarian Secret Service took over the building and used the basement in the same way. In the late 1950s, however, the Secret Service removed. The building was henceforth used as an office building until it was converted into a museum in 2009.
Click to enlarge:

Photo above and background:
© "Berlini fal – Terror Háza, 2014.08.16" von Derzsi Elekes Andor – Eigenes Werk. Lizenziert unter CC-BY-SA 4.0 über Wikimedia Commons.