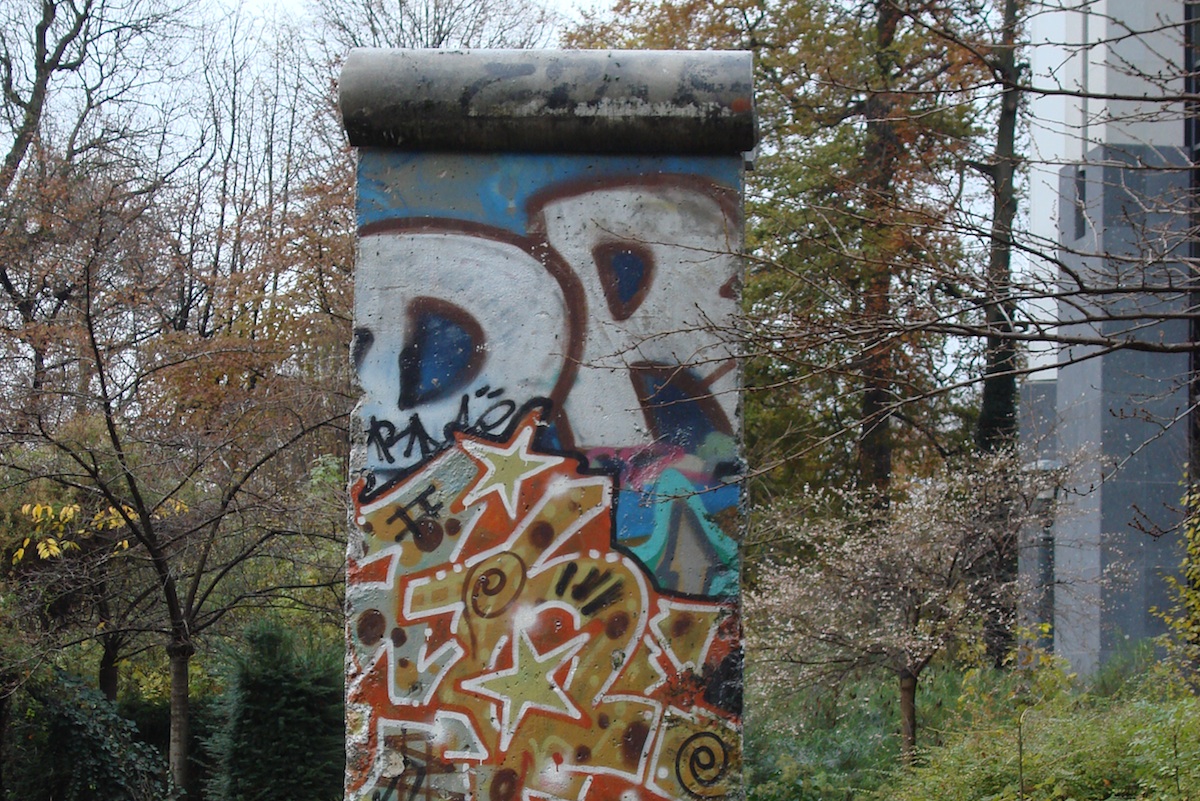 Location: Parc Leopold, in front of the European Parliament
1 segment from Potsdamer Platz
It took three years to find a suitable location: The Wall segment in Parc Léopold was donated by EU Commissioner Michaele Schreyer to the capital of Europe. It symbolizes the end of the Cold War, the unification of Europe and the beginning of the EU expansion. It was set up in April 2004 and is clearly visible from the offices of the European Parliament and the Committee of the Regions.
1999 Michaele Schreyer was given the segment by friends as she left the Berlin Senat. A plaque next to the segment explains: Berlin Wall, original part from Potsdamer Platz. From 1961 to 1989 symbol of the division of Berlin, Germany and Europe. The fall of the Wall on November 9th, 1989, made the unification possible of East- and Westeurope to the European Union on Mai 1st, 2004.
Not far from this one is another Berlin Wall segment, in the European Parliament. Also at the European Commission.
Photo above and background:
© "Berlin Wall outside European parliament" by Oxyman – Own work. Licensed under CC BY 2.5 via Wikimedia Commons.