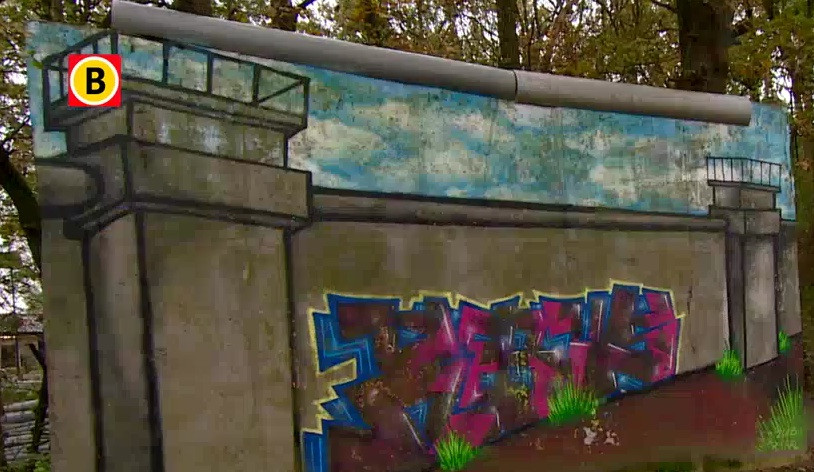 Location: Stolwerk Sloopwerken, premises
5 segments
Die Mauer muss weg – the people of East Germany urged. But how should this work practically? Hammer and chisel wouldn't settle the matter. Heavy, special equipment was needed to tear down the Wall. The search for adequate firms led also to neighboring countries.
The Dutch demolition firm Stolwerk Sloopwerken, headquartered in Breda, was one of the involved companies.They owned an unique equipment at that time: a steel and concrete crusher, mounted on an excavator.
In memory of this period, five Wall segments were set up on the Breda premises.
A Dutch broadcasting service reported:
Photo above and background:
Still from YouTube Clip