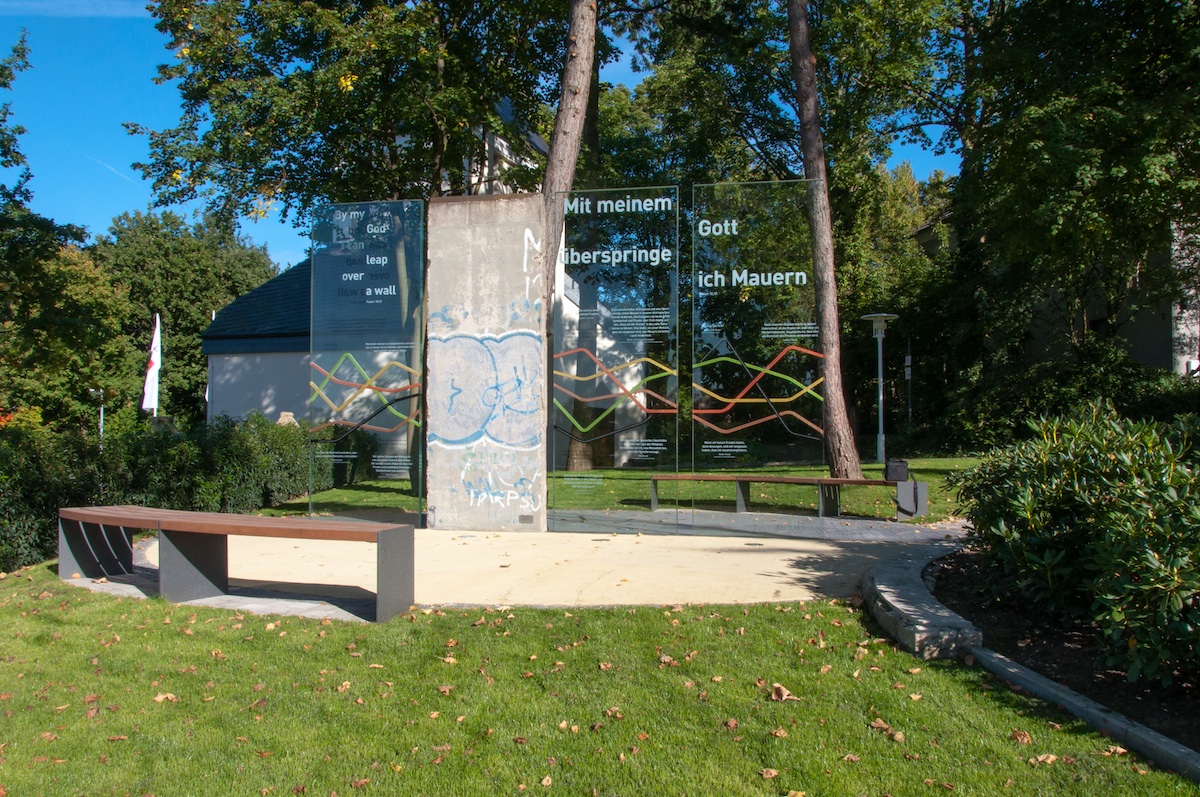 Location: Stiepel Monastery
1 segment from Potsdamer Platz
Immediately after the fall of the Berlin Wall, the Bochum Cistercians from Stiepel Monastery established contacts to Berlin in order to secure a segment of the symbolic Wall. For many years their Wall segment was stored in Berlin. Finally it was set up and blessed in the monastery garden in Bochum in September 2015.
The Wall segment is framed by three glass steles in the same size on which current crises are mentioned. The ensemble is dedicated to German Psalter 18.30 Mit meinem Gott überwinde ich Mauern (by my God I can leap over a wall) which is meant as approximation, understanding and reconciliation.
The Wall segment was donated by the entrepreneur couple Anneliese and Werner Deschauer. In the 1950s Deschauer fled from GDR into the West and has founded a chain of food markets. Deschauer operates a fund which supports the Stiepel Monastery as well as the memorial site Point Alpha, a former American observing point at the inner-German border.
For detailed information see http://www.stiepeler-mauer.de/
Click to enlarge:
Photo above and background:
© Kloster Stiepel