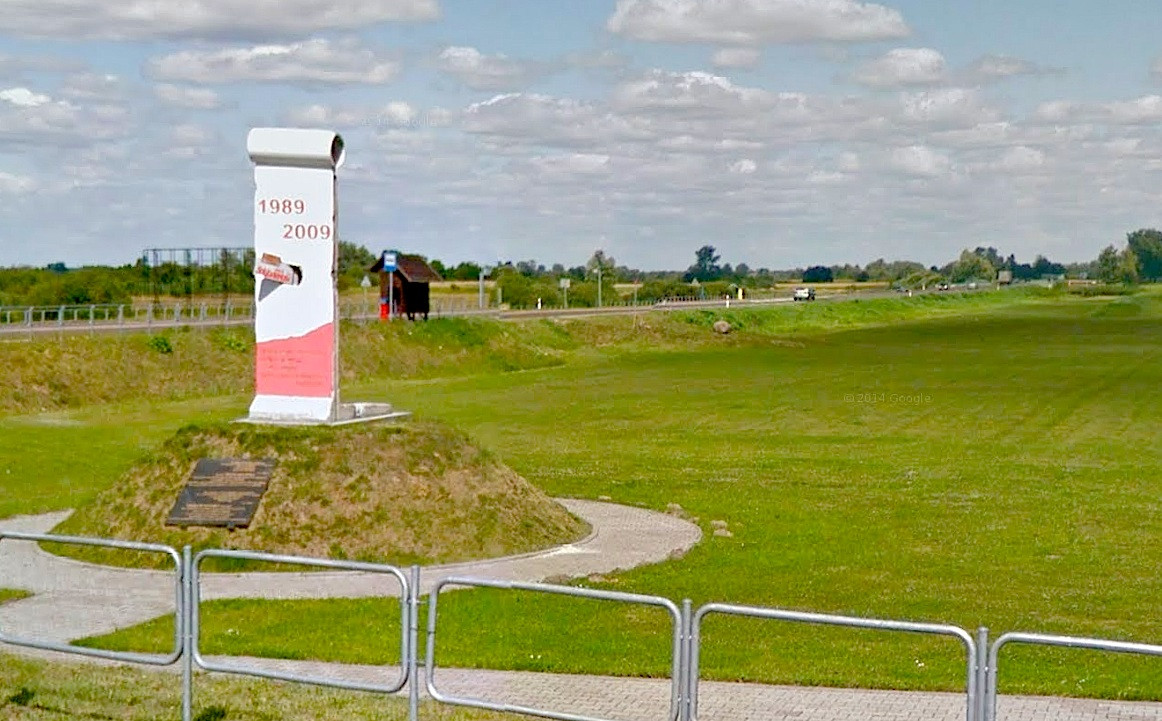 Location: on a cycle path in Miedzyrec Podlaski and Kobylany
1 segment from the Hinterlandmauer
The district Biala Podlaska is the Eastern border of the European Union. Beyond the border is Belarus, the last dictatorship in Europe. As a sign of European integration and as a tourist attraction a Wall segment was erected in Miedzyrec Podlaski and in Kobylany in 2009. The inauguration in August 2009 was attended by the former labour leader, later on President of Poland and Nobel Peace Prize Laureate Lech Walesa. A plaque with quotes by Walesa and Pope John Paul II reminds the European Union:
Without solidarity there would be no freedom and we would not be…but we are. Thank God.
Solidarity means one and the other and never against each other.
The district Biala Podluska is a partner district of Upper Havel, which borders Berlin, where the Wall segments came from. Other segments of the district Upper Havel can be seen in Tampere, FIN, and Jersey City, New Jersey/US.
Photo above and background:
© Google StreetView