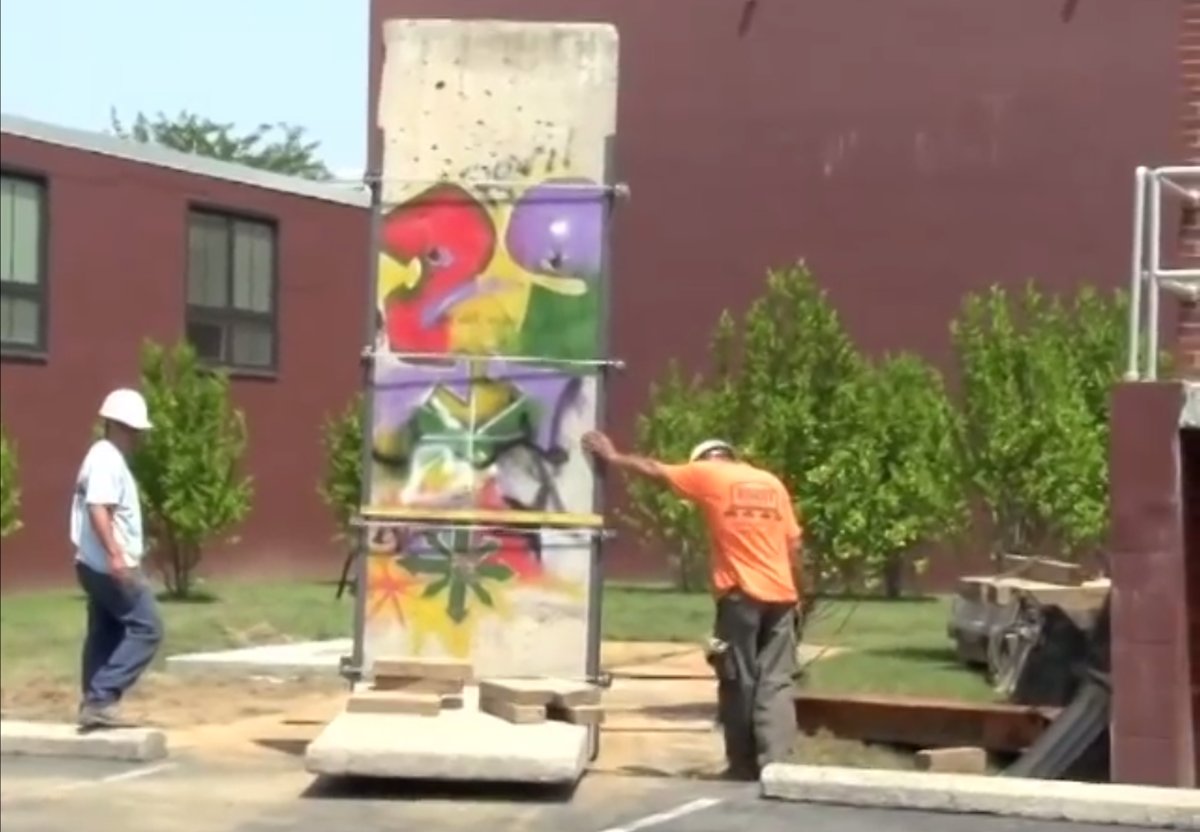 Location: Campus of Capital University
1 segment
The Wall is an important part of the culture on our campus – proudly tells the Capital University about their Wall segment, which was erected in 1992.
With great care and technical complexity, in 2012 the Wall segment was moved: from the first floor of the Blackmore Library to the outside.
A video of the relocation was posted by Capital University on YouTube:
http://www.youtube.com/watch?feature=player_embedded&v=r4QM7oglEmQ
On the university's website, there is a detailed and thorough report of it.
Originally, this segment was displayed at the AmeriFlora in 1992, an international horticultural show in Columbus, Ohio. After this the Wall segment came into Capitol University's property.
Click to enlarge:
Photo above and background:
Still from YouTube Video/Capital University.