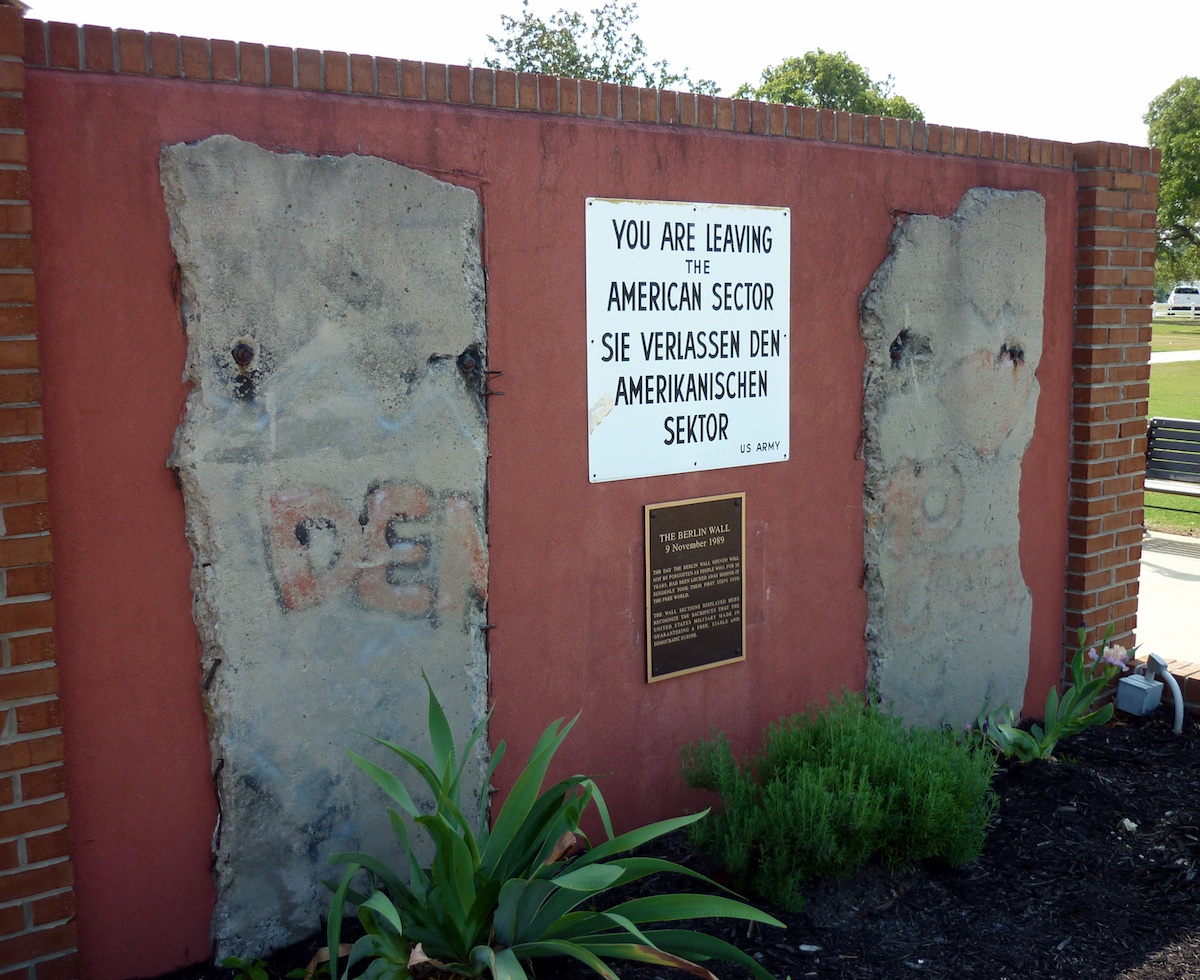 Location: Fort Gordon, U.S. Army Signal Corps Museum
2 segments from the Hinterlandmauer
The command of the US Army Signal Corps is stationed at the base Fort Gordon. The base includes a museum of the Signal Corps, which in turn hosts to two segments from the Hinterlandmauer. Further details unknown.
Click to enlarge:
Photo above and background:
© Fort Gordon's Berlin Wall Display" by Morriswa – Own work. Licensed under CC BY-SA 3.0 via Wikimedia Commons.