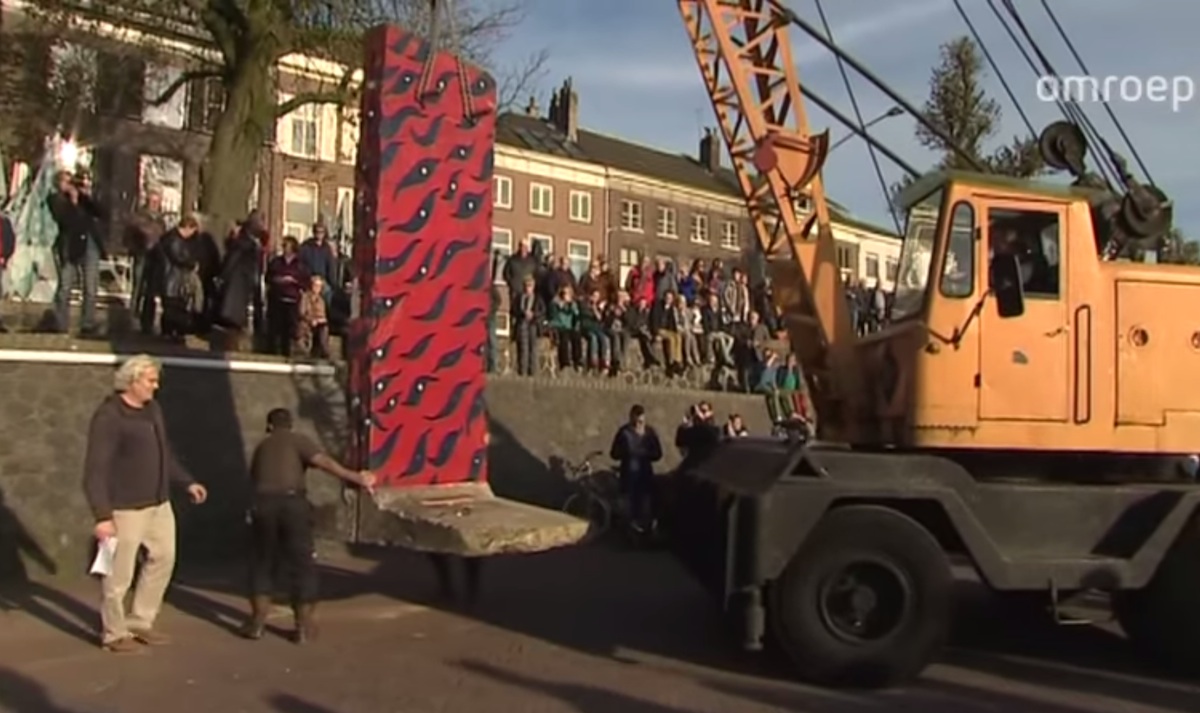 Location: Arnhem, Rhine harbor
1 segment
The Dutch artist initiative Wallbreakers/Muurbrekers demonstrates against the ever-new construction of border walls and expresses its hope for a world without walls.
On the 25th anniversary of the fall of the Berlin Wall five segments of the Wall were picked up by cargo sailing ships in Berlin and were shipped to the Netherlands. One of these segments is now in the Rhine harbor in Arnhem to commemorate the end of the Cold War as well as the Battle of Arnhem in World War II.
A local TV station reported on the arrival and installation in November 2014:
This Wall location is provisionally. A definite location in Arnhem will be found in the course of the year 2015. The other segments that were picked up by ship in Berlin are in Amsterdam (temporarily), Zierikzee (temporarily) and Heerlen.
Click to enlarge:
Photo above and background:
Still aus YouTube Clip.