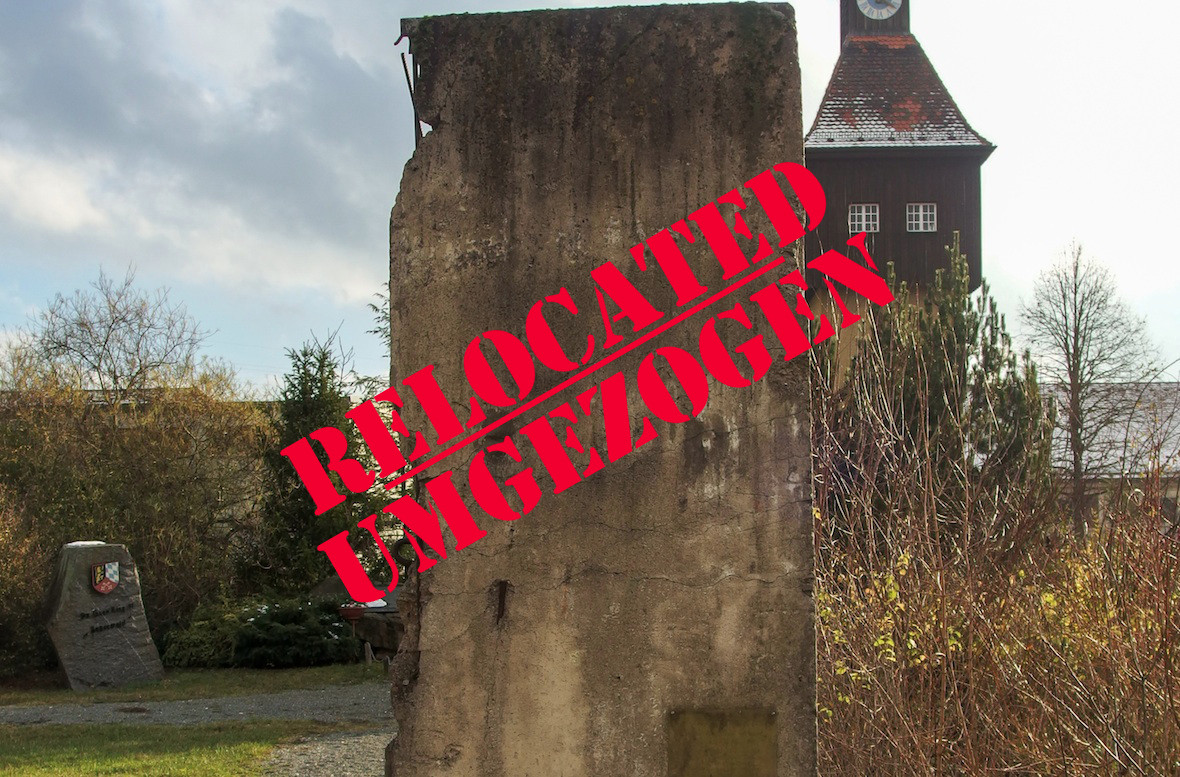 Location: Leopold Barracks
2 segments
In autumn 1990, the command of the demolition of the inner-German border fortifications changed from National People's Army to the Bundeswehr. As a result Wall memorials were erected at numerous military bases in Germany. So in Amberg.
General Wittenberg, a former commander of the Panzerbrigade 12, was tasked with the dissolving of former troops and material stocks of the National People's Army (NVA) at Weissenfels. On his initiative a few remains of the Berlin Wall were moved to Bavaria and set up at the Leopold Barracks and the nearby Schweppermann Barracks to preserve a piece of German history. (Source: Kommando Streitkräftebasis)
In autumn 2017 as part of the upcoming closure of the Leopold Barracks, the Wall segments were handed over to the Multinational Joint Headquarters in the Wilhelmsburg Barracks.
Click to enlarge:
Photo above and background:
© Bundeswehr/Bumüller