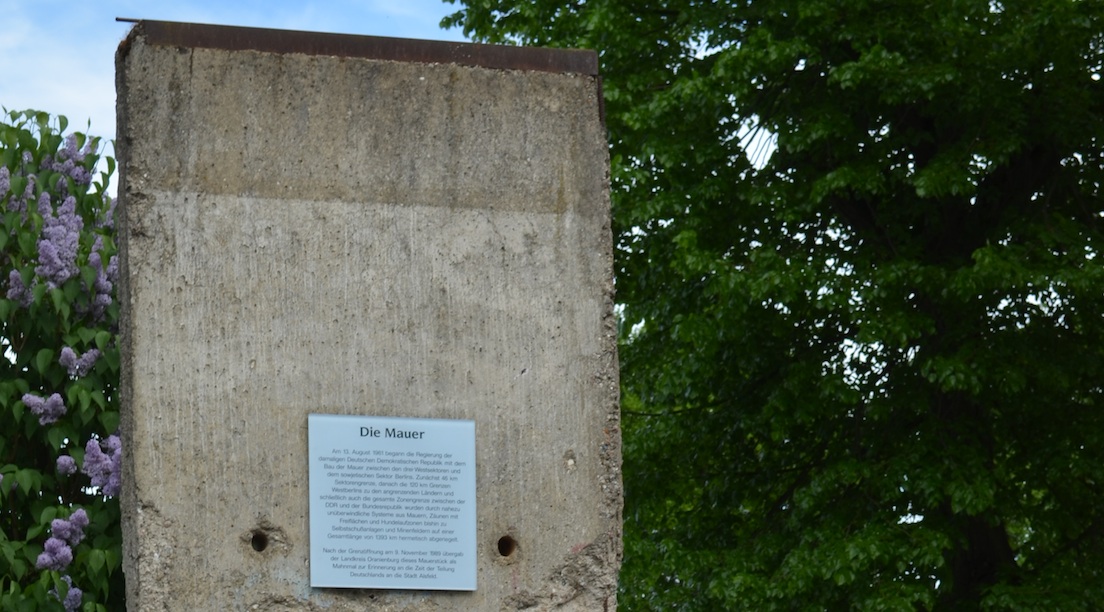 Location: close to the Stadtschule
1 segment
In summer/autumn 1989, before the Wall came down, GDR citizens were allowed to travel into Czechoslovakia without having a visa. Thousands of them seized the opportunity and fled into the German Embassy in Prague. More and more arrived. Up to 4,000 people had to wait for weeks on the Embassy's ground until September 30.
On this day, the then German foreign minister Hans-Dietrich Genscher declared that his negotiations with GDR-Government succeded. The exit permission was granted. From next day on GDR refugues passed the GDR territory by trains, heading to Giessen in West Germany and afterwords to Alsfeld, where more than 600 GDR refugees arrived in early October.
In remembrance of that emotional time a segment of the Berlin Wall, a gift of the Brandenburg district Oranienburg, was set up in front of the Stadtschule.
Click to enlarge:
Photo above and background:
Alsfeld, Volkmarstraße 6, Berliner Mauer by Karsten Ratzke – Own work. Licensed under Wikimedia Commons