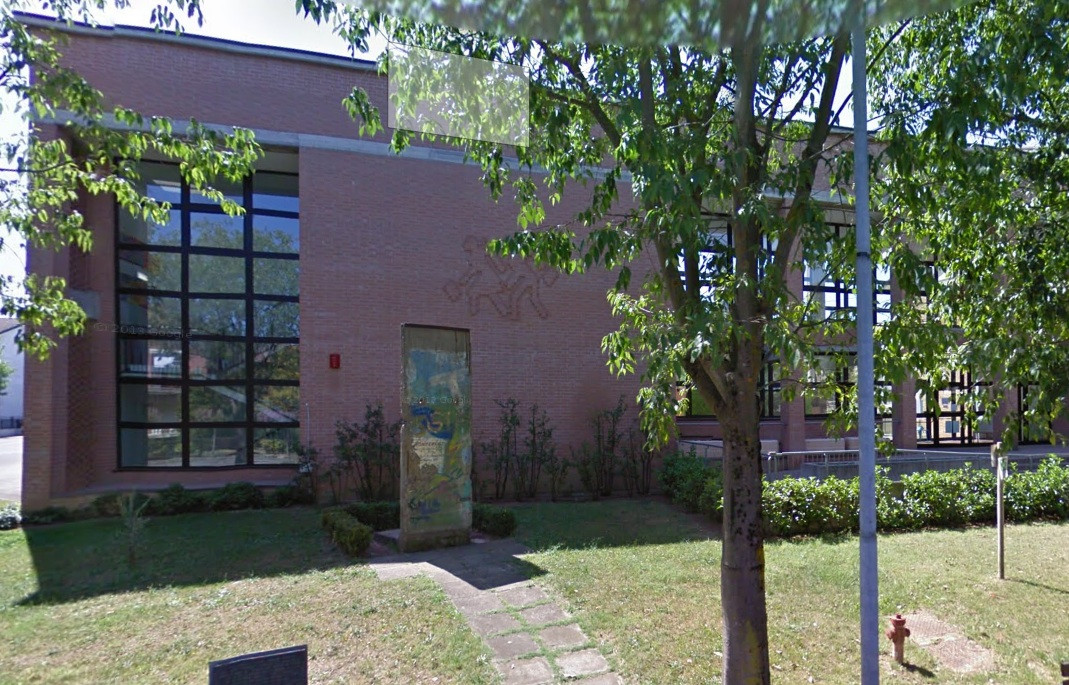 Location: Renzo Pezzani elementary school
1 segment from Kreuzberg's Adalbertstraße
The story behind this Wall segment begins in World War II: The young Mario Crotti, amateur photographer and historian, experienced the war up close in his hometown Albinea, especially the German deserters to the Italian Resistance.
His meticulous research and documentation influenced the local opinion and  led to a memorial for German, Italian and Allied freedom fighters. His passion led Crotti later to Berlin – first to the Western part, and after the fall of the Wall to the Eastern part. Contacts were reinforced, even by official channels, culminating in a partnership between Berlin-Treptow and Albinea.
In 1999, the Treptow City Council gave a Wall segment to Crotti as a sign of solidarity. One year later it was erected as a memorial in his birthplace. The segment shows remains of a graffiti by Christophe Bouchet and Thierry Noir.
Photo above and background:
© Google StreetView