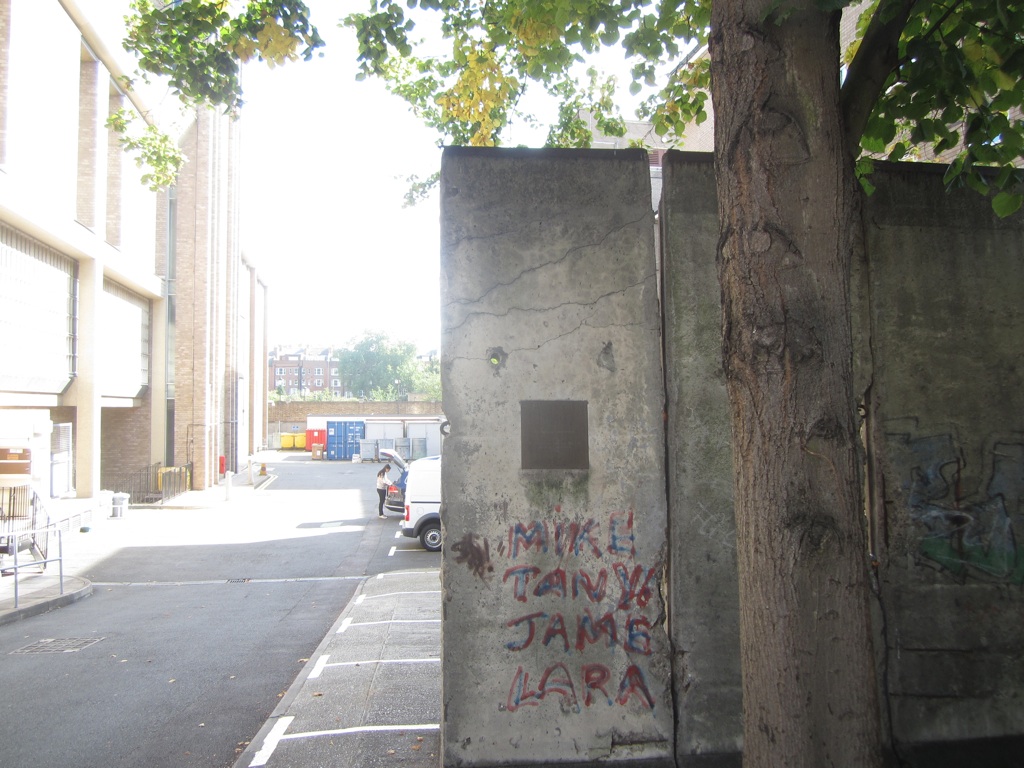 Location: National Army Museum
3 segments of the Hinterlandmauer
The National Army Museum in Chelsea, London, explains the role and impact of British Army in and on world's history. The museum itself displays due to space reasons only a small fragment of the Wall.
Since 1994, three large Wall segments seem to be lost in a parking lot next to the building. After all, a plaque indicates the origin. The segments are a gift of the 2. Transport and Movements Squadron, The Royal Logistic Corps, which was stationed in Berlin during the Cold War.
The National Army Museum is closed for renovation from 2014 to 2016.
click to enlarge:
Photo above and background:
© by Matt Brown. Licensed under CC BY-NC-SA 2.0