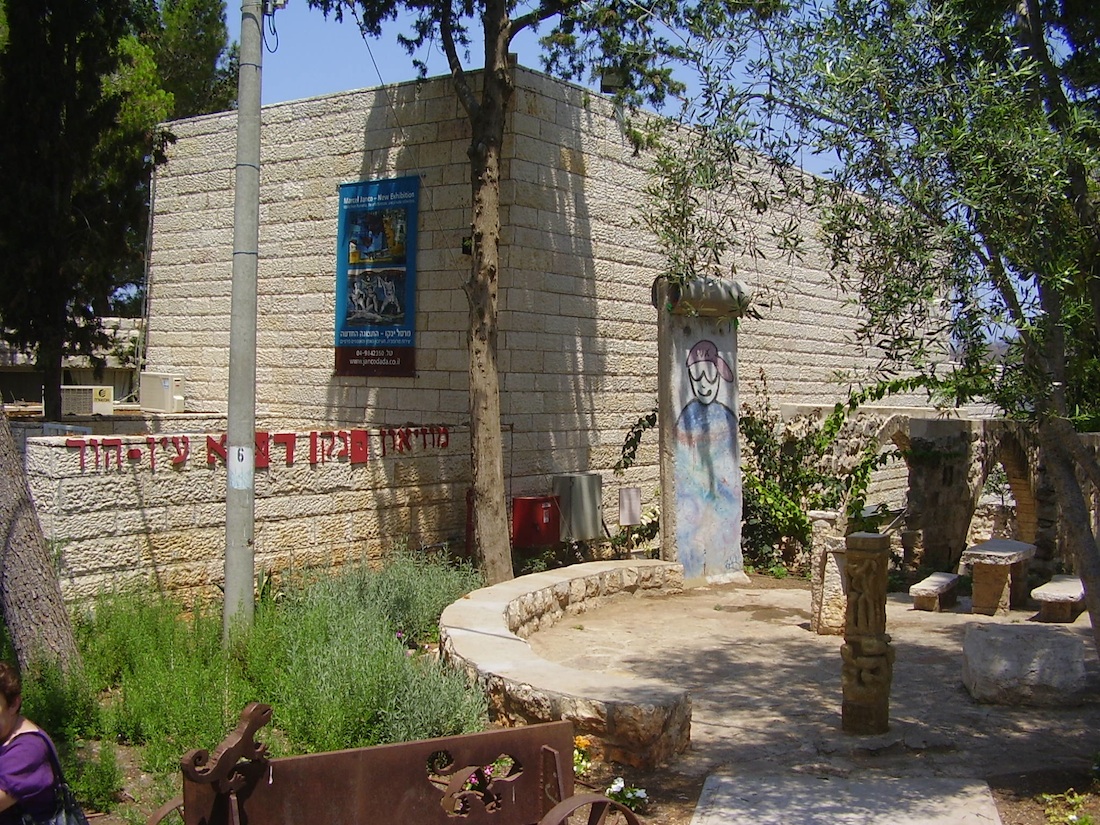 Location: Janco-Dada-Museum
1 segment
In the immediate post-reunification period, the Berlin Museum Haus am Checkpoint Charlie organized an exhibition on the inner-German border, that was shown in many cities and met great interest. In Israel, the development in Germany was seen rather critical and distant. Nevertheless, the Janco-Dada-Museum brought the exhibition Jenseits der Mauer to the artists village Ein Hod near Haifa. Part of the exhibition was also a Wall segment that was donated to the Janco Dada Museum at the end of the exhibition.
Some years later, the segment should be sold – probably because of persistent skepticism of many Holocaust survivors against Germany. Zeev Yalon, Board of Trustees Member of Janco Dada Museum, acquired the Wall segment and donated it again to the museum. In addition, he attached a metal plate to remind his mother and his two sisters, who died in 1943 behind the walls of the Warsaw Ghetto, in order to let the past remind through the present into the future.
Click to enlarge:
Photo above and background:
© PikiWiki Israel 13687 Section of the Berlin Wall in Ein Hod" by צילום:ד"ר אבישי טייכר. Licensed under CC BY 2.5 via Wikimedia Commons.