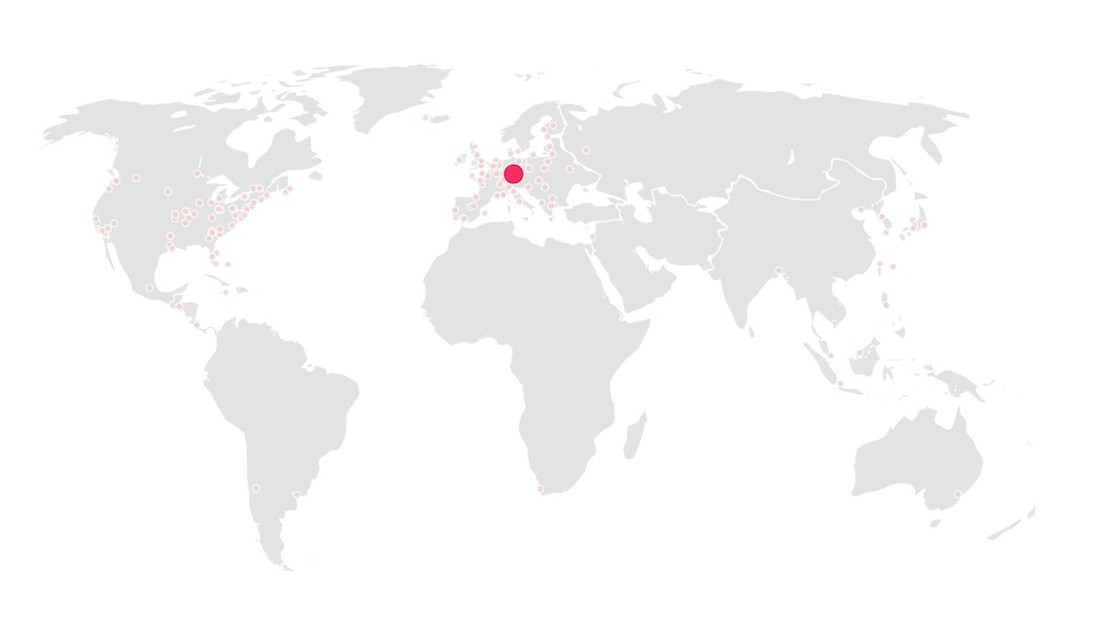 Location: Grünewaldstraße
1 segment
The Aschaffenburg painter Siegfried Rischar (1924-2009) worked and lived in this studio house in the Grünewaldstraße until his death. Siegfried Rischar, awarded with the Culture Prize of the City of Aschaffenburg, was a member of the Darmstadt Secession, an association founded by artists of Expressionism and New Objectivity in 1919.
A segment of the Berlin Wall, painted by Rischard, is standing as a reminder in front of his former studio in the Grünewaldstraße in Aschaffenburg, a university city in the metropolitan region of Frankfurt/Rhein-Main. Rischar has painted the grey concrete with a rose, which blooms out from a barbed wire. Since March 2012 the studio house is used by the sculptor Franz Konrad. (Source: City of Aschaffenburg/Press Office)
Photo:
No picture available. If you want to upload a photo, please follow this link.