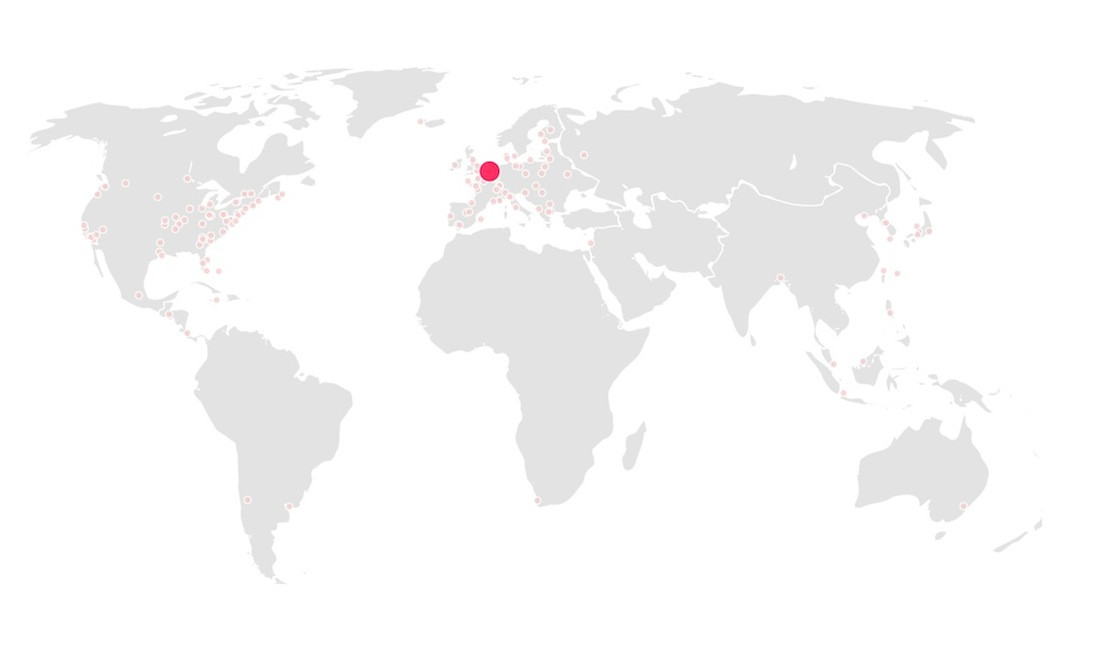 Location: private property
1 segment
In addition to his job for the Flanders Expo, Lode Anseel is an avid photographer and Berlin-traveler. This passion led him repeatedly to the German capital, where he witnessed the fall of the Wall almost live.
In the mid-1990s he could persuade his employer to acquire a Wall segment. At the same time he bought a second one, which is in his garden in Zwevezele Wingene. Flanders Expo's segment was set up close to the main entrance.
Photo:
No picture available. If you want to upload a photo, please follow this link.