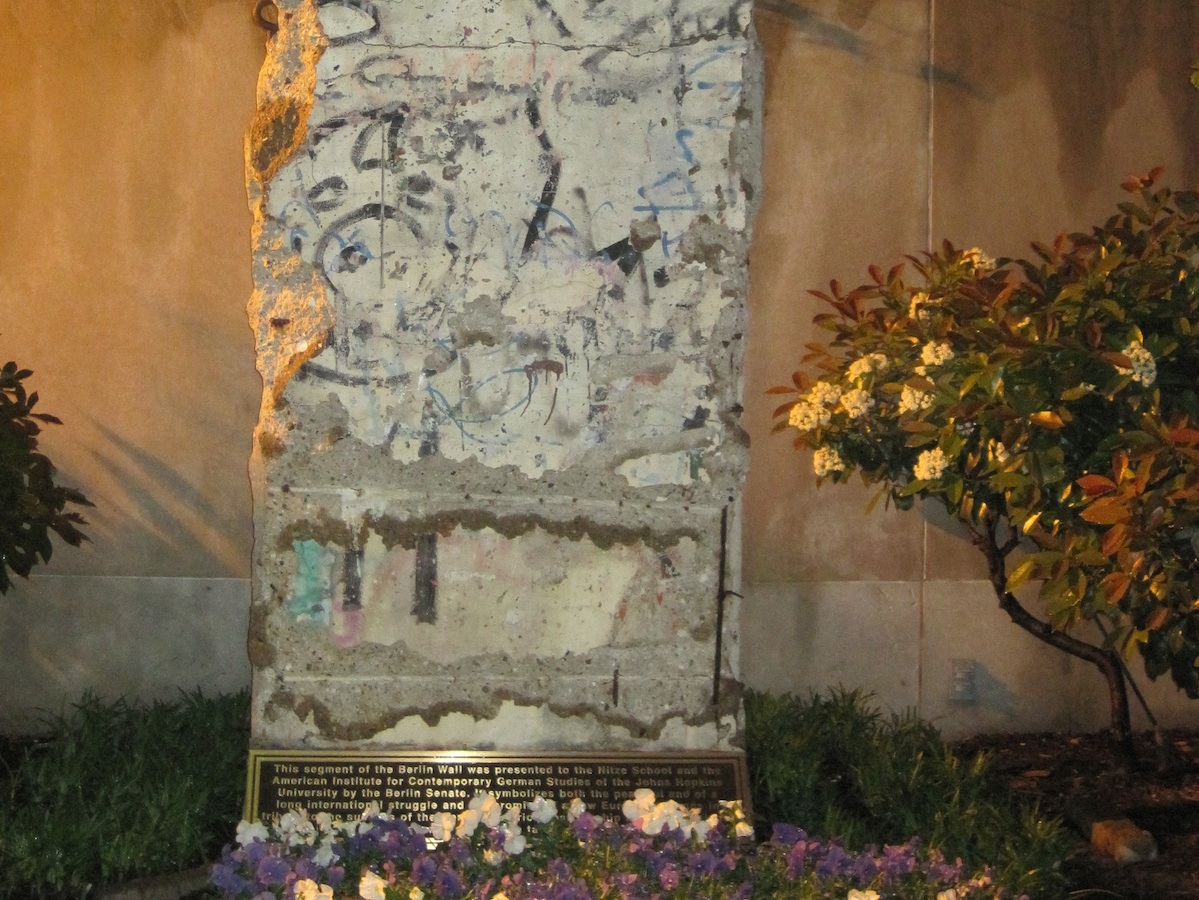 Location: Paul H. Nitze School of Advanced International Studies/Johns Hopkins University
1 segment
In 1994, Jack Janes, the then Director for Germany Studies at the Paul H. Nitze School of Advanced International Studies, travelled to Berlin to purchase pieces of the Wall. Since manageable parts were not just available, the Berlin Senate gave him an entire segment. Janes was thrilled and grateful, but found it difficult to finance the transport. The Bundeswehr (German Armed Forces) after all took it to Virginia at the end.
In November 1997, finally the Wall segment was erected on the campus of the university, enhanced with a plaque:
This piece of the Berlin Wall was presented to the Nitze School and the American Institute for Contemporary German Studies of the Johns Hopkins University by the Belin Senate. It symbolize both the peaceful end of a long international struggle and the promise of a new Europe. It stands in tribute to the success of the German-American partnership and as a reminder that freedom can never be taken for granted.
The Johns Hopkins Gazette Online had published a fun read on this in 1999.
Click to enlarge:
Photo above and background:
© by Ted Simpson . Licensed under CC BY 2.0