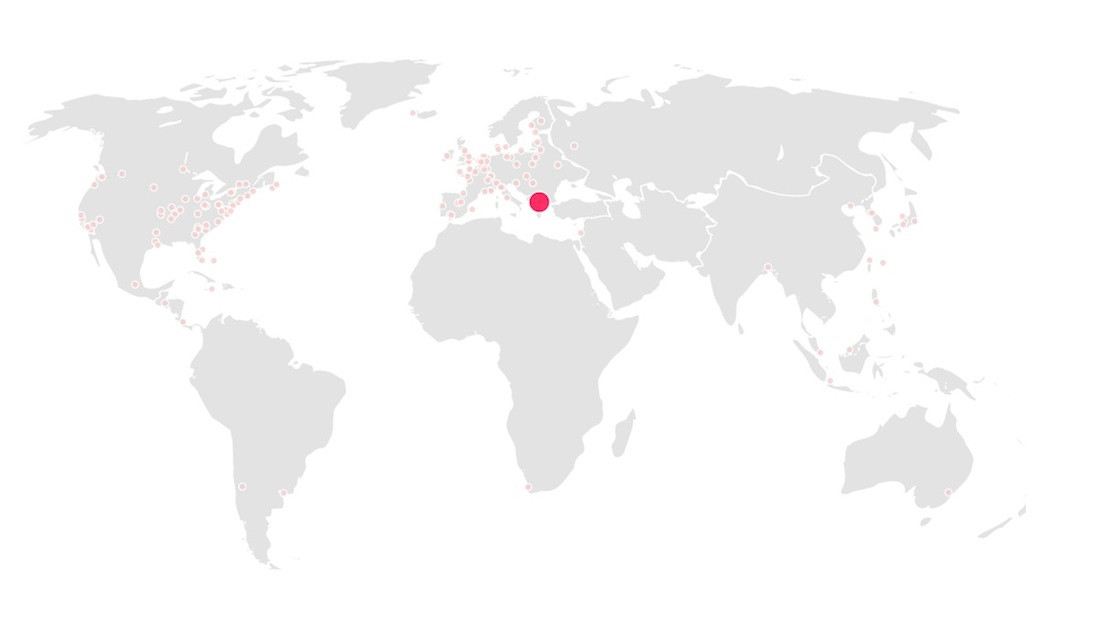 Location: Goethe Institute
1 segment
As in other countries too, the Goethe Institute is involved in the building of a Berlin Wall monument in Greece, more exactly in Thessaloniki. In 2015 it was set up in the institute's garden – as a sign of gaining freedom together.
Before the segment of the Berlin Wall was moved to Thessaloniki, it was standing in a spa in Lagadas for a few years. There it was set up in 2012 due to the partnership with the Berlin districts  Steglitz/Zehlendorf. In the course of time Lagadas authorities were missing the thematical reference. They dismantled the monument and moved it to Thessaloniki in agreement with a ministry in Berlin, the Greek Ministry of Interior and the Goethe Institute.
Photo:
No picture available. If you want to upload a photo, please follow this link.