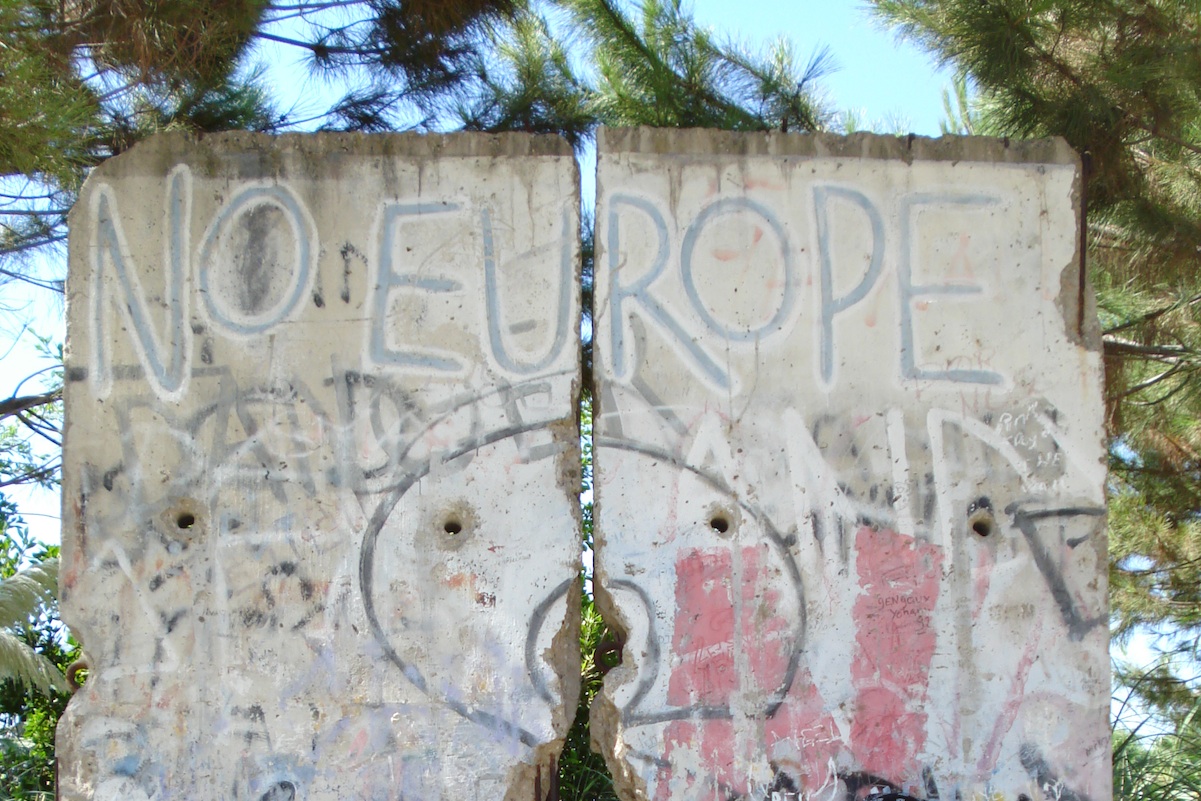 Location: Isla Magica
2 segments (remaining parts of a 5-piece ensemble) from Potsdamer Platz
The first EXPO (world exhibition) after the Fall of the Wall took place in Sevilla in 1992. Some parts of the Berlin Wall were exhibited in the German Pavillon. Visitors were invited to take photos through the gap in the Wall.
Originally the exhibition included also some smaller fragments of the Wall, which were brought to Utrera after the EXPO. Here is a detailed documentation with photos which also discusses the authenticity of these segments.
Two segments remained in Sevilla and are now part of the Isla Magica, an amusement and theme park which was founded on the grounds of the EXPO.
Click to enlarge:
Photo above and background:
© by Miguel Librero. Licensed under CC BY-NC-SA 2.0