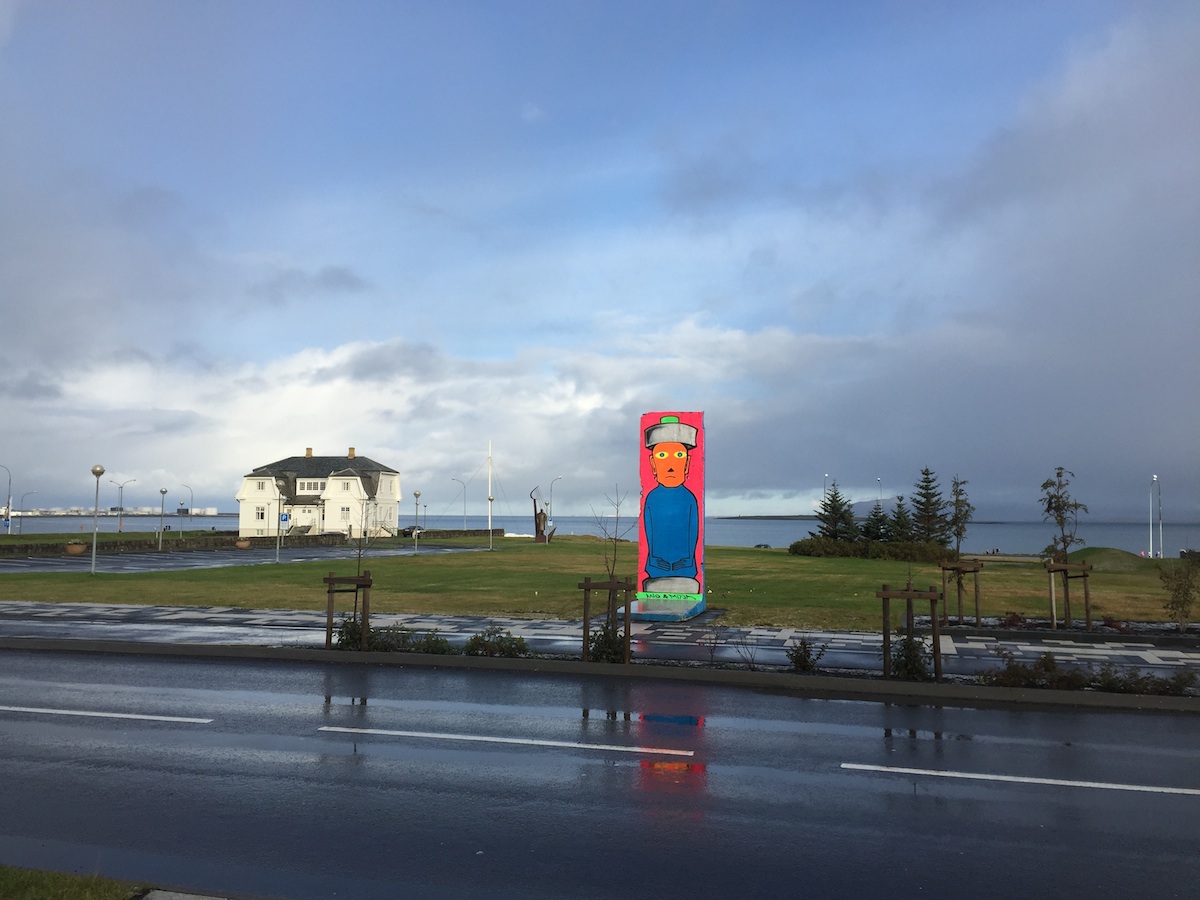 Location: Höf∂i house
1 segment from Potsdamer Platz
On October 3rd 2015, the 25th anniversary of German reunification, a Berlin Wall segment was set up in Reykjavik on a historical important place – as a symbol of democracy and a change from totalitarianism to freedom:
In Höf∂i house, guesthouse of Iceland's government, US President Ronald Reagan und Sovjet Leader Mikhail Gorbatchev met on halfway between Moscow and Washington DC in 1986. The Reykjavik summit focussed on nuclear disarmament and is believed by many as a step to the end of the Cold War.
The Wall segment was designed by Jakob Wagner and donated by the New West Berlin art gallery. The logistic firm Samskip was responsible for the transport. A photo of the segment arriving on Iceland can be seen here. The city of Reykjavik estimated their total costs for this monument at around 10,000 €.
Click to enlarge:
Photo above and backgrund:
© JMP 2015