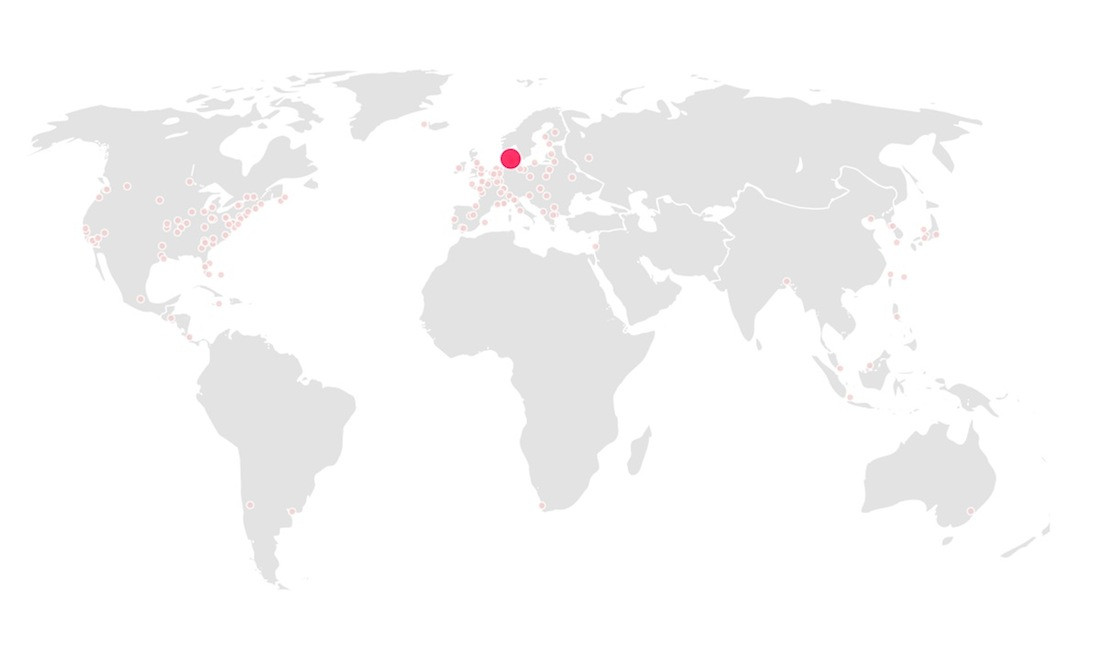 Location: Gallery Galschiøt
2 fragments of the Hinterlandmauer
The gallery Galschiøt is a 2,500 qm large, factory-like studio and Museum of the Danish artist Galschiøt. According to the owner, Denmark's largest and most spectacular art workshops take place here.
In the adjacent sculpture garden two fragments from the Hinterlandmauer are standing, each approximately 2m high. They were presented as a gift to Galschiøt in 1989 by Walter Momper, the then Mayor of Berlin.
Click here to see the fragments.
Photo:
No picture available. If you want to upload a photo, please follow this link.