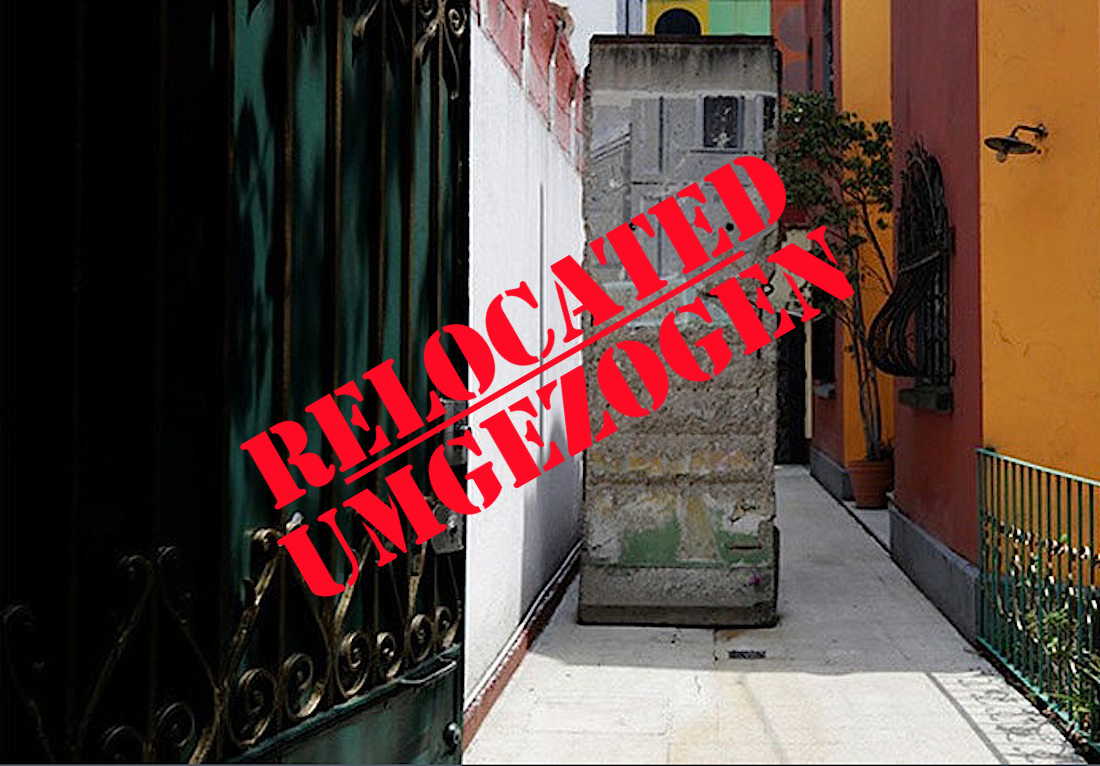 Location: Museo de Historia Moderna (moved to: Museo Memoria y Tolerancia)
1 segment
One of the very frist 300 Berlin Wall segments, which were auctioned off in 1990, was bought by Luis Alonso Sordo, director of the Museo de Historia Moderna in Mexico-City.
This segment, which already arrived in Mexico-City in August 1990, reminds of the reunification of two countries, but also of social and political changes in countries behind the Iron Curtain.
"It is important," says Sordo, "to preserve parts of the historical Berlin Wall to show future generations why it was built, what it represented, and why it was torn down." For over ten years the segment has been on display in Mexico-City.
In June 2017 it should be auctioned off (here is the description of the auctioneer), but the auction failed to find a buyer.
Click to enlarge:
Photo above and background:
© CanalRTU/Twitter