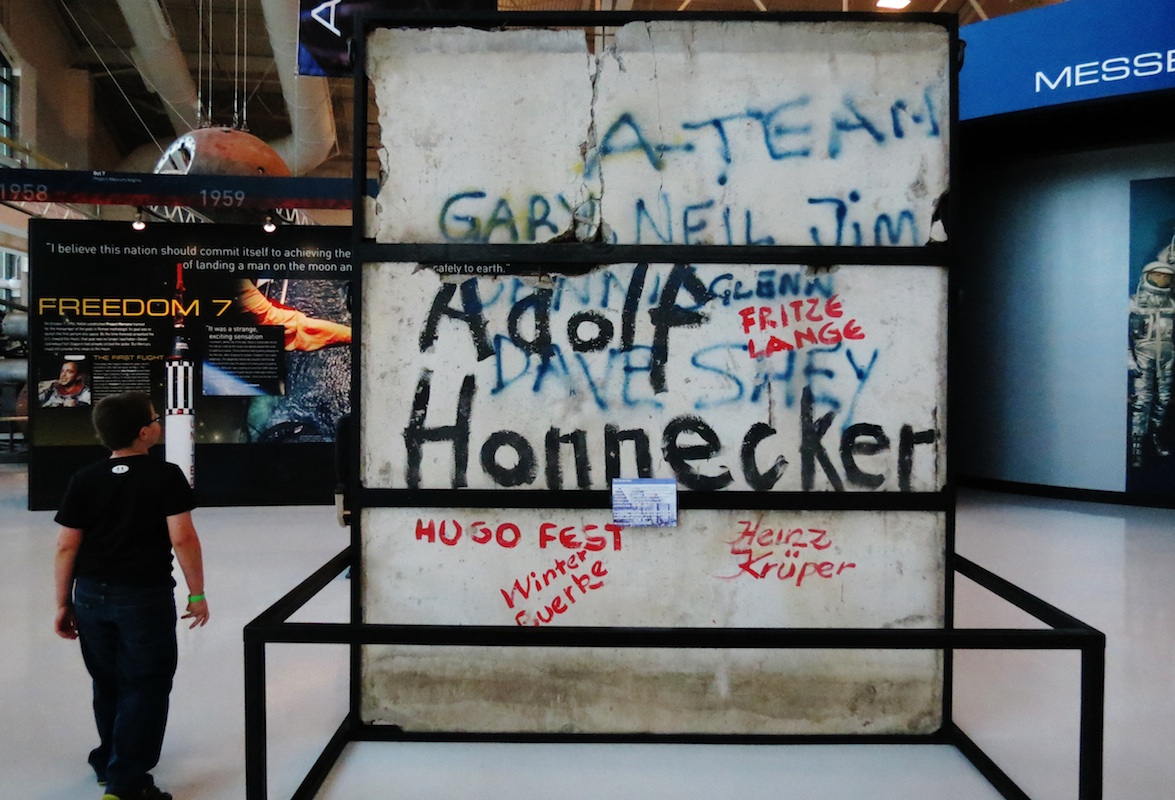 Location: Evergreen Aviation & Space Museum
Parts of the Hinterlandmauer
From the first aircrafts of the Wright brothers to a Lockheed SR-71 Blackbird, flying with double the speed of sound: In the Evergreen Aviation & Space Museum in McMinnville, Oregon, there is something for everyone, including fun and games for children.
In the exhibition area Military Aircraft/Transport i.a. there is a Gooney Bird, one of the typical transport aircrafts, which were used for the Berlin Airlift. Presumably, therefore a monument with parts from the Hinterlandmauer was set up here.
However, the concrete slabs do not originate from the Berlin Wall literally. Rather they originate from the former border fortifications between the communities Zicherie (Lower Saxony) and Boeckwitz (Saxony-Anhalt).
Click to enlarge:
Photo above and background:
© by Carol Munro . Licensed under CC BY-NC 2.0