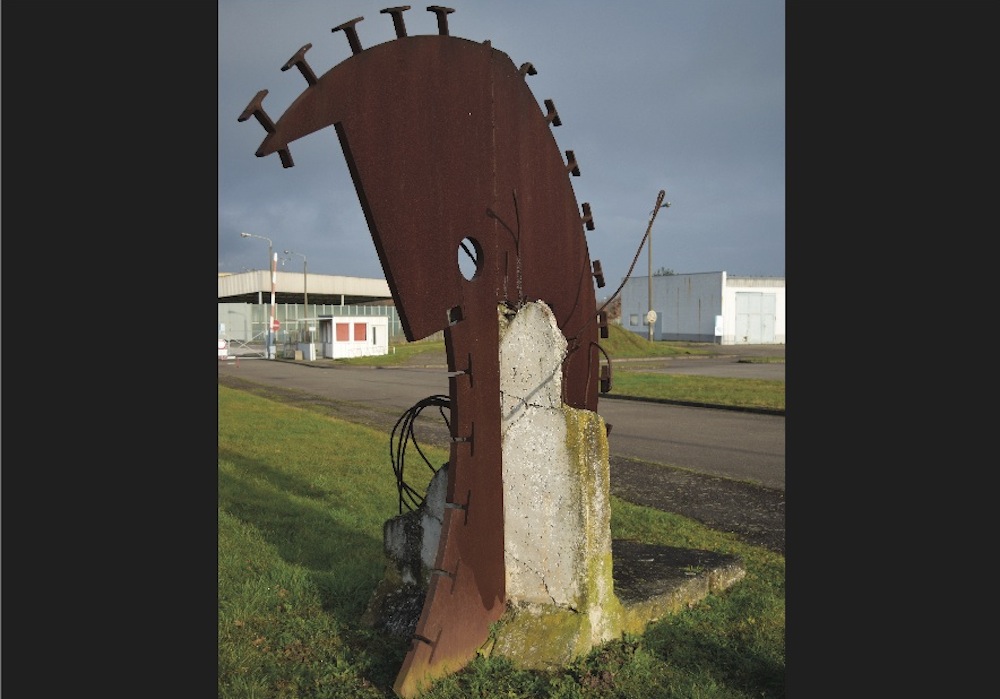 Location: Gedenkstätte Deutsche Teilung Marienborn
1 segment
The Gedenkstätte Deutsche Teilung Marienborn is a memorial of the German and European contemporary history. It is located on the grounds of the former GDR checkpoint on the motorway Berlin – Hanover, one of the most Western points of the former border between the communist dominion and the democratic states of the West.
The GÜSt Marienborn was an integral part of the almost completely monitored border system of the GDR. As a divider and bottleneck between East and West, it marked an interface of the 'Iron Curtain', where the division of Germany, Europe and the world became evident. (Source: Gedenkstätte Deutsche Teilung Marienborn)
The sculpture 'Mauerklammer' was inaugurated on April 22, 2001 by Karl Birker, the then Mayor of Helmstedt. This artwork was made possible by the engagement and donations of 60 citizens of Helmstedt. The sculpture serves now as a sign of solidarity across the country.
Click to enlarge:
Photo above and background:
© Sammlung Gedenkstätte Deutsche Teilung Marienborn