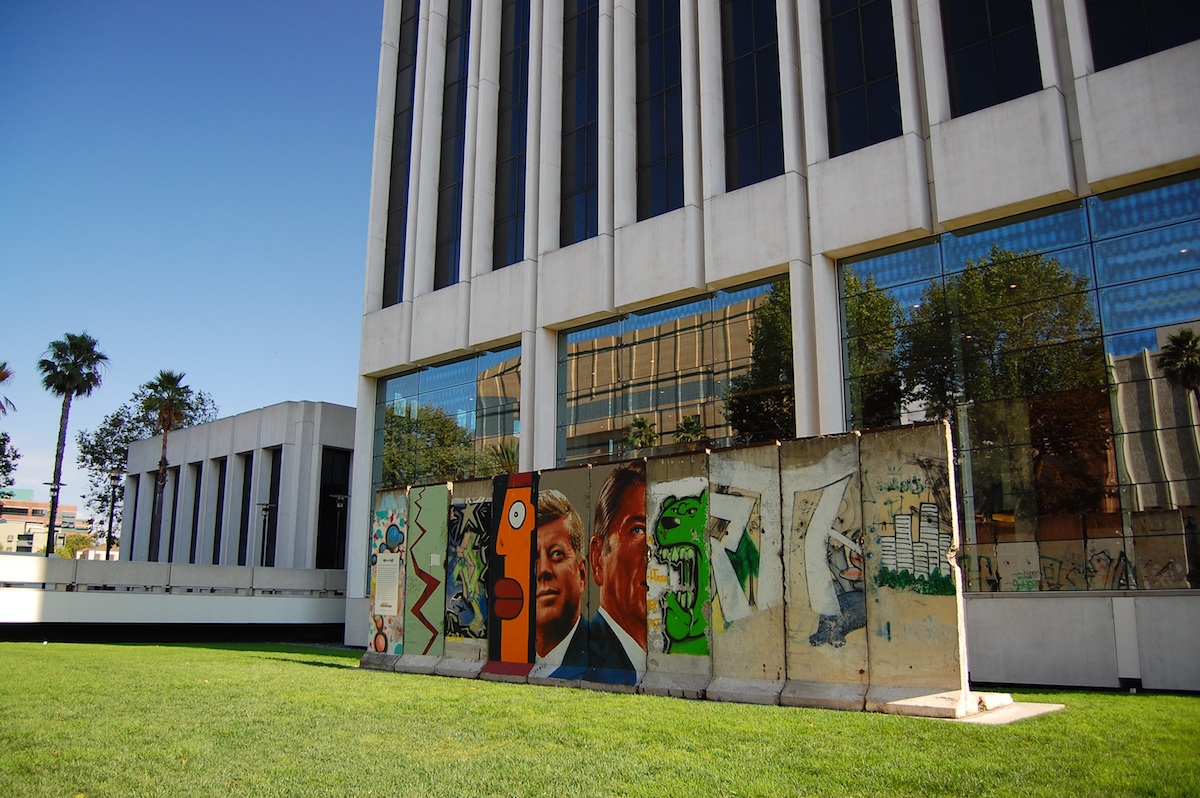 Location: Los Angeles County Museum of Art
10 segments
On the occasion of the 20th anniversary of the fall of the Wall, ten segments of the Berlin Wall were shipped to Los Angeles on behalf of The Wende Museum. The Wall segments were set up at Wilshire Boulevard in front of the Los Angeles County Museum of Art and painted by artists from L.A. and Berlin, e.g. Thierry Noir, who is one of the most famous Wall artists.
Another segment with a graffito by Thierry Noir is set up in front of the museum's entry.
Justin Jampol, director of The Wende Museum, and others explain their Wall Project 2009 in LA:
http://www.youtube.com/watch?v=YzXBN6l1VXY
click to enlarge:
Photo above and background:
© by Omar Bárcena. Licensed under CC BY-NC 2.0.