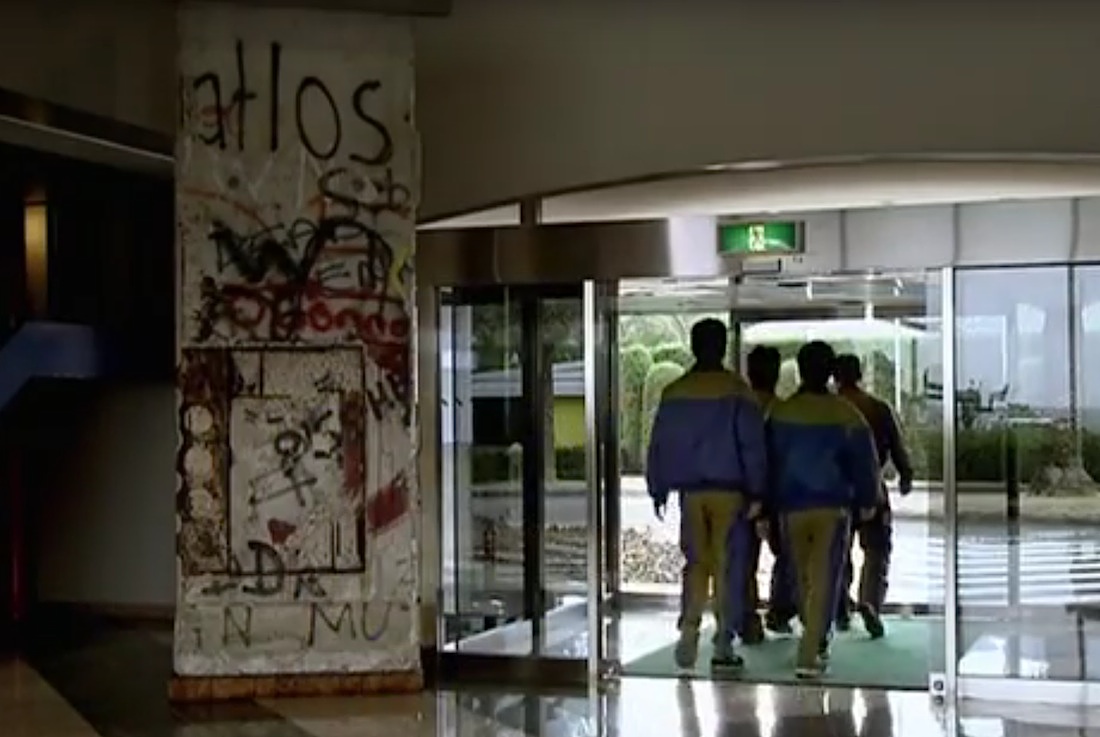 Location: on the site of Nihon Bisoh
1 segment from Brandenburg Gate
Modern office buildings would quickly fade without costly cleaning and maintenance work on the facade. The Japanese company Nihon Bisoh specializes exactly that work and the development and provision of appropriate facades lifts. Exterior walls are the field of activity of the company. For this reason, a segment of the Berlin Wall was purchased in 1990 from Limex – with the intention to establish a museum of the exterior walls. It symbolizes the work of the company: to overcome walls.
The plans have unfortunately smashed, the segment is still displayed because of its curiosity – a door in the Wall.
In a later bulding version, in many places in the urban area, the Wall was set back to the East German side. The small strip in front of it, upto the border of the Federal Republic of Germany, had to be monitored by the East German border guards as well graffiti had to be removed. Since the Wall was insurmountable, they installed in some sectors tiny doors, which keys were kept safe. The keys can also be seen next to the Limex certificate of authenticity in Hinami Togitsu.
Click to enlarge:
Photo above and background:
Still from "Wo ist die Mauer – where is the Wall?", TV Doku 2009. Courtesy by © berlin producers