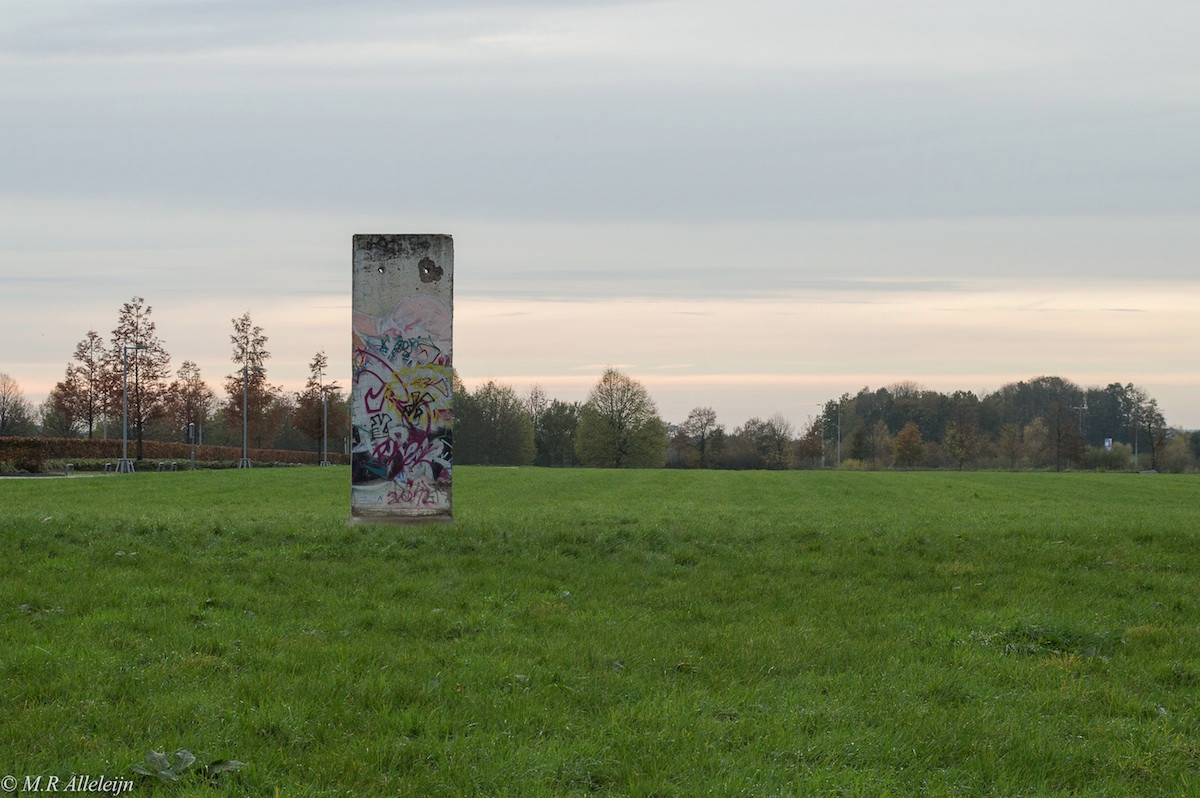 Location: Arion Group, Businesspark Avantis
1 segment
The Dutch artist initiative Wallbreakers/Muurbrekers demonstrates against the ever-new construction of border walls and expresses its hope for a world without walls.
On the 25th anniversary of the fall of the Berlin Wall, the Wallbreakers picked up five segments of the Wall by cargo sailing ships in Berlin and shipped them to the Netherlands. In November 2014 one of these segments was erected by the Arion Group. The segment was set up directly upon the German-Netherlands border in the cross-border business park Avantis.
For the Arion Group, which is active in the field of medical aids, the Wall segment is a kind of cornerstone for their new headquarter, which is to be built here. Additionally the Arion Group wants to express, that they overcome walls and boundaries too, with their products and resulting possibilities.
Click to enlarge:
The other segments that were picked up by ship in Berlin are in Amsterdam (temporarily), Zierikzee (temporarily) and Arnhem.
Photo above and background:
© by M.R Alleleijn