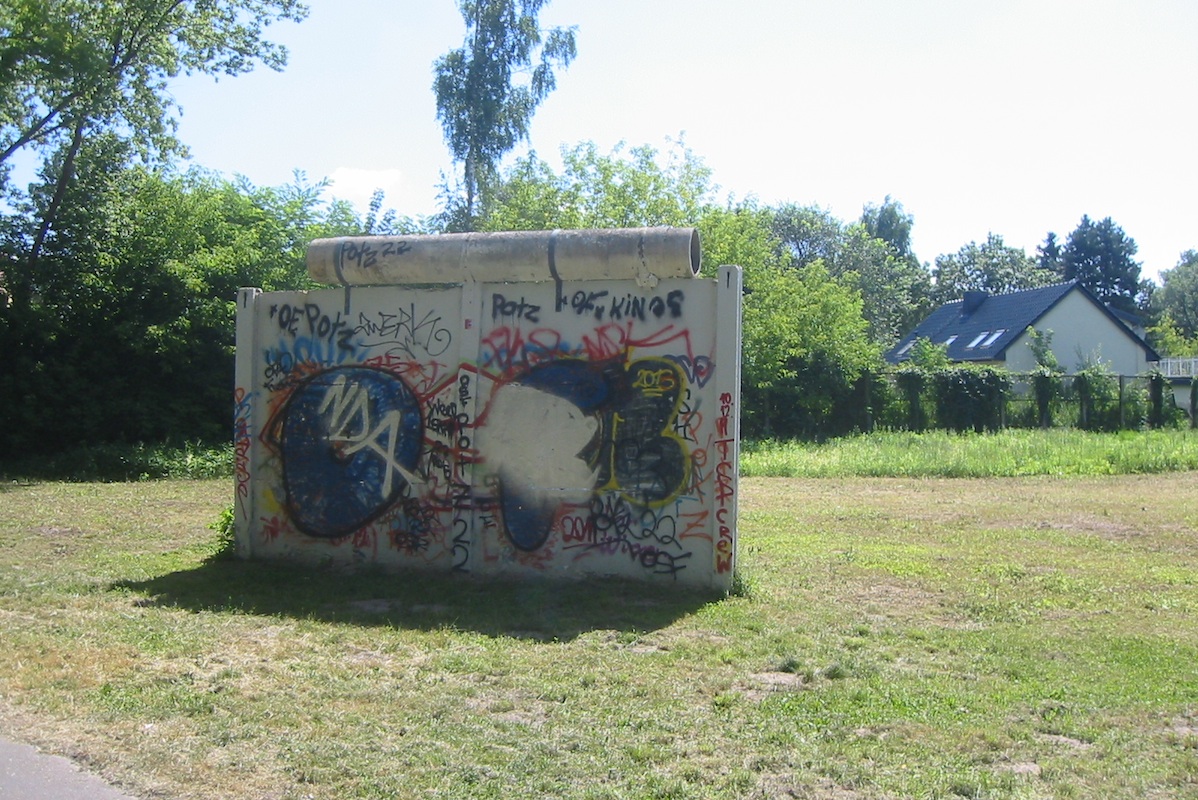 Location: Gutspark
2 segments of the Hinterlandmauer on original site
Groß Glienicke's history goes back to the 13th century. From the 16th until the 18th century, it was the residence of the Märkische noble family von Ribbeck. The manor was given up before World War II began. After WWII the community was divided for administration reason: the Western part was under Soviet occupation, the Eastern part, adjacent to Berlin, under British occupation. Right through was the Wall.
The division retained after the Wende: the Western part now belongs to Brandenburg, the Eastern part to Berlin.
The two segments from the Hinterlandmauer in the Gutspark were not moved, they are at their original site.
Click to enlarge:

Photo above and background:
Groß-Glienicke Mauerrest in Gutspark" by Assenmacher – Own work. Licensed under CC BY-SA 3.0 via Wikimedia Commons.