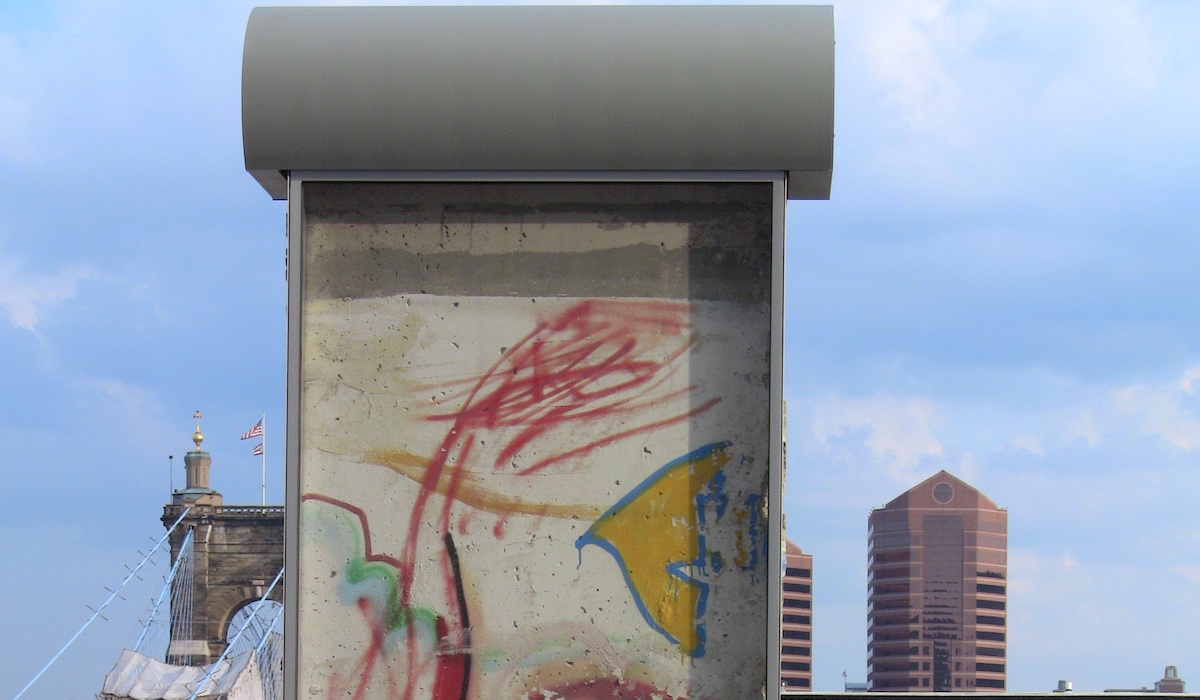 Location: Freedom Center Museum
1 segment
In the end it was the result of a joint effort of the twin cities Cincinnati and Munich and other involved persons and organizations, led by Mark Mallory, Mayor of Cincinatti: the Freedom Center Museum is housing a segment of the Berlin Wall since 2010.
The mission of the museum also explains the mission of the Wall segment: The Freedom Center is a monument for the fighters of freedom to inspire future generations courageously to defend freedom in the world.
Click to enlarge:
Photo above and background:
© Wiki latest pic" by Gregreesehd – Own work. Licensed under CC BY-SA 3.0 via Wikimedia Commons.