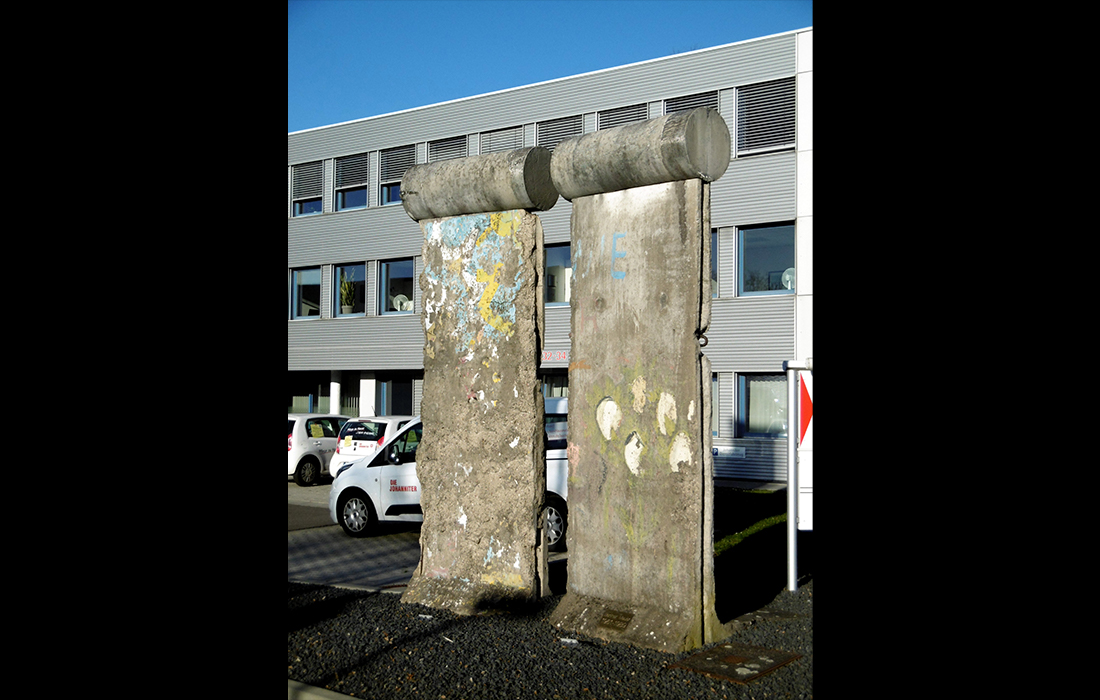 Location: Johanniter-Unfall-Hilfe
2 segments
Shortly after the opening of the Berlin Wall, thousands of GDR citizens took the opportunity to leave the country. Refugee camps were set up in western Germany, where they were cared for by numerous aid services.
In the following months, as West German states helped the new states rebuild their administrations, Johanniter-Unfall-Hilfe (JUH) from North Rhine-Westphalia provided support in setting up JUH district associations in Brandenburg.
The two wall segments in front of the JUH's Aachen-Düren-Heinsberg regional association are a reminder of the history.